Filepath "E:\_PUBLIC\_WAN\htdocs\_grp.ap\potres.si_cms\_http/template/project/sofija_www/frontend/2/block/article-header.php" does not exist.
Competition of the 26th Golden Drum has welcomed the selection of work from alltogether 26 countries and 208 different creative agencies, where 112 of them were independent. The section What has had with 56,4% a bit bigger share of entries compared to section What, which tracked 43,6 % of entries.
And which are the agencies, networks, brands and campaigns, that were ranked among the best in 2019?
Network of the year 2019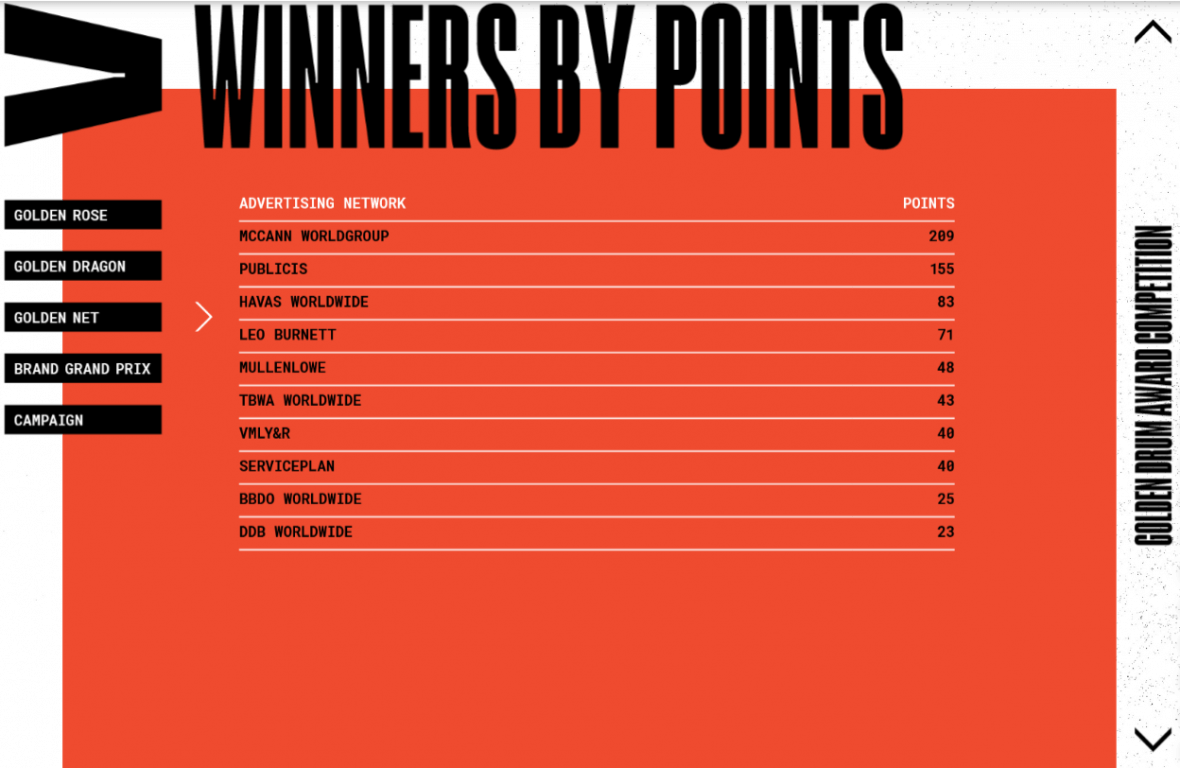 Agency of the year 2019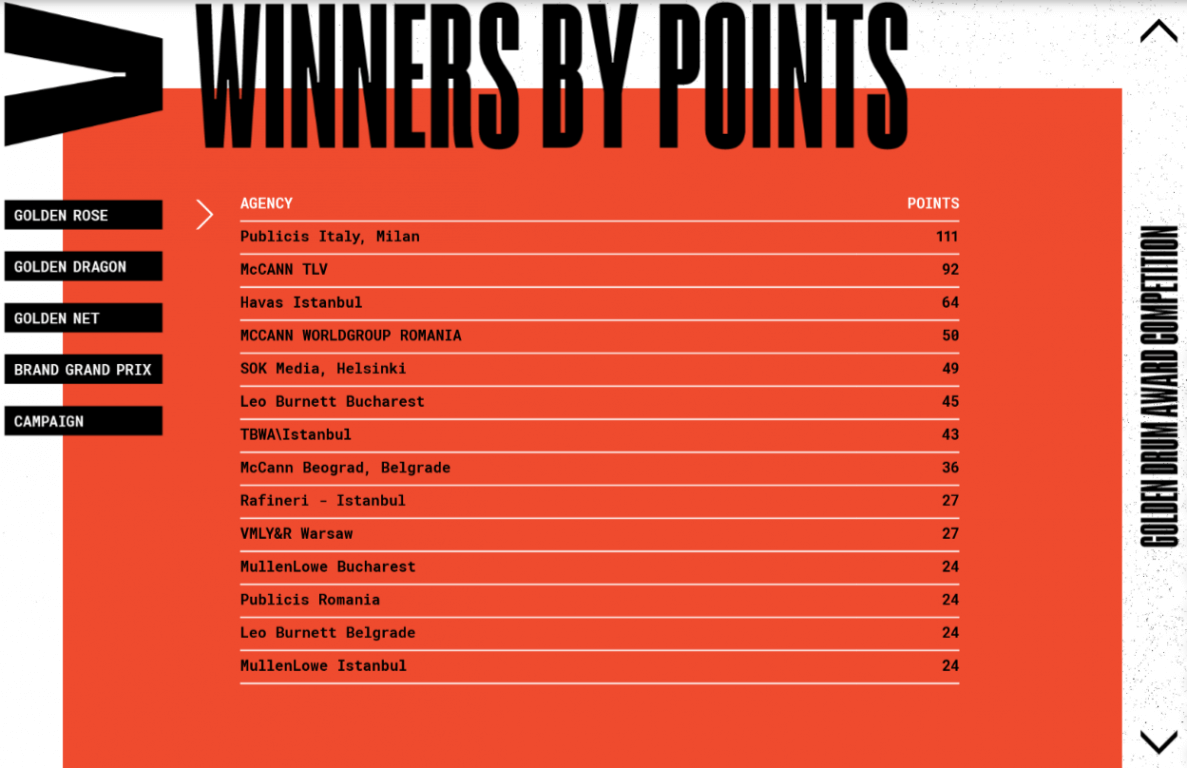 Independent agency of the year 2019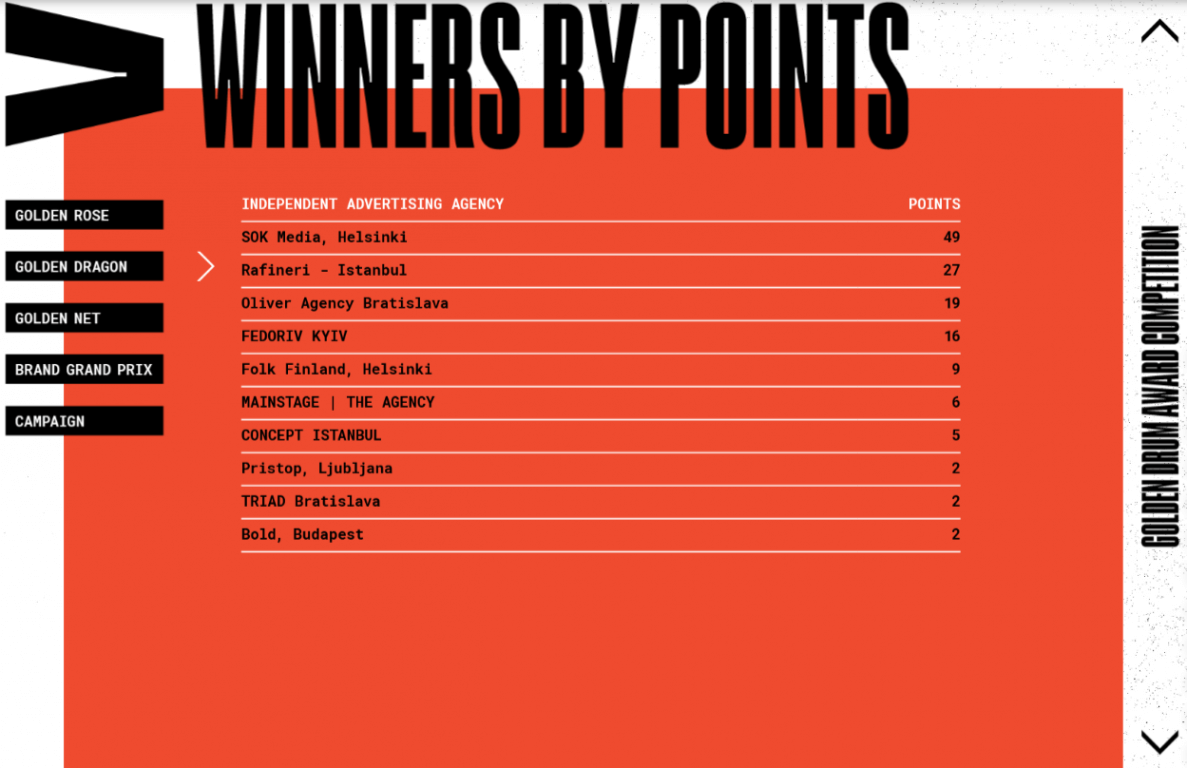 Brand of the year 2019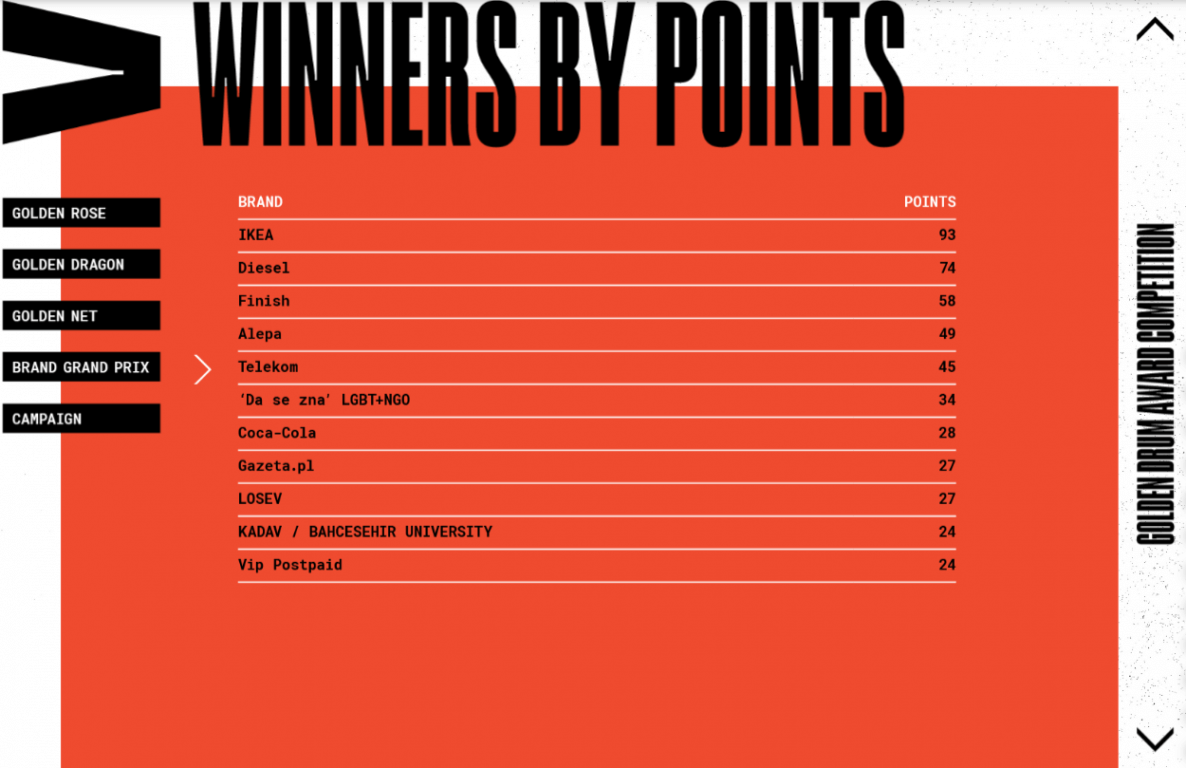 Campaign of the year 2019